1.
Wrigley Field
- When all the big cookie cutter stadiums started to pop up in the 60s. Wrigley stayed with the old style of stadium. Looking back at that now, it was a good ideal because people today are longing for the old style of stadium. Wrigley field is and icon of America's past time and it holds onto a lot of history of the people and the game.
2.
Warren G. Harding Home
- This is the home of our 29th president. Most people in Marion have not even visited this monument. It would be a great place to learn about because I am sure it holds a lot of history.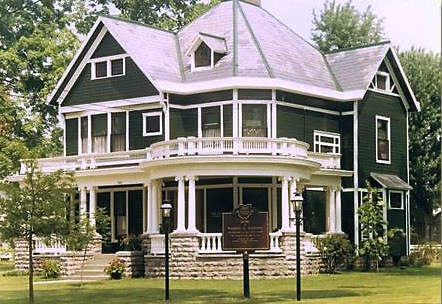 3.
Vietnam Memorial Wall
- We should all take the time to visit this sight or any veterans site. Knowing the history of it, I think, will bring everyone closer to the people on the wall and the reason why they are on the wall. I think the reasons those soldiers are on the wall is getting lost in history. Keeping the education of that monument and many others like it is a must.